Seven spectators to Olympics seeking to stay in Canada with refugee status
March 10, 2010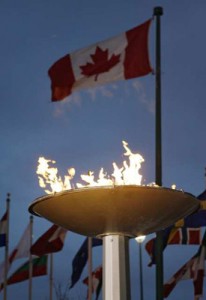 Seven people who told officials they entered Canada as spectators to the Vancouver Winter Olympics are seeking refugee status in Canada.
Citizenship and Immigration Canada says six of those people come from countries that don't require special visas to enter the country.
Owing to privacy law, a spokeswoman says she can't divulge further identifying information about the claimants, including where they're from.
It's not unusual for people attending international sporting events in Canada to make claims, though summer sports usually produce more.
A man believed to be a Romanian coach claimed refugee status during the 1988 Calgary Games, and Olympian wrestler Daniel Igali claimed asylum here after competing at the 1994 Commonwealth Games in Victoria.
Immigration spokeswoman Johanne Nadeau said claims could still rise, because the period of time that people who attended the Games are legally allowed to remain here isn't over.
Take our FREE Online Assessment Today!
Socialize with Abrams & Krochak