Google Street View Now in Canada
October 26, 2009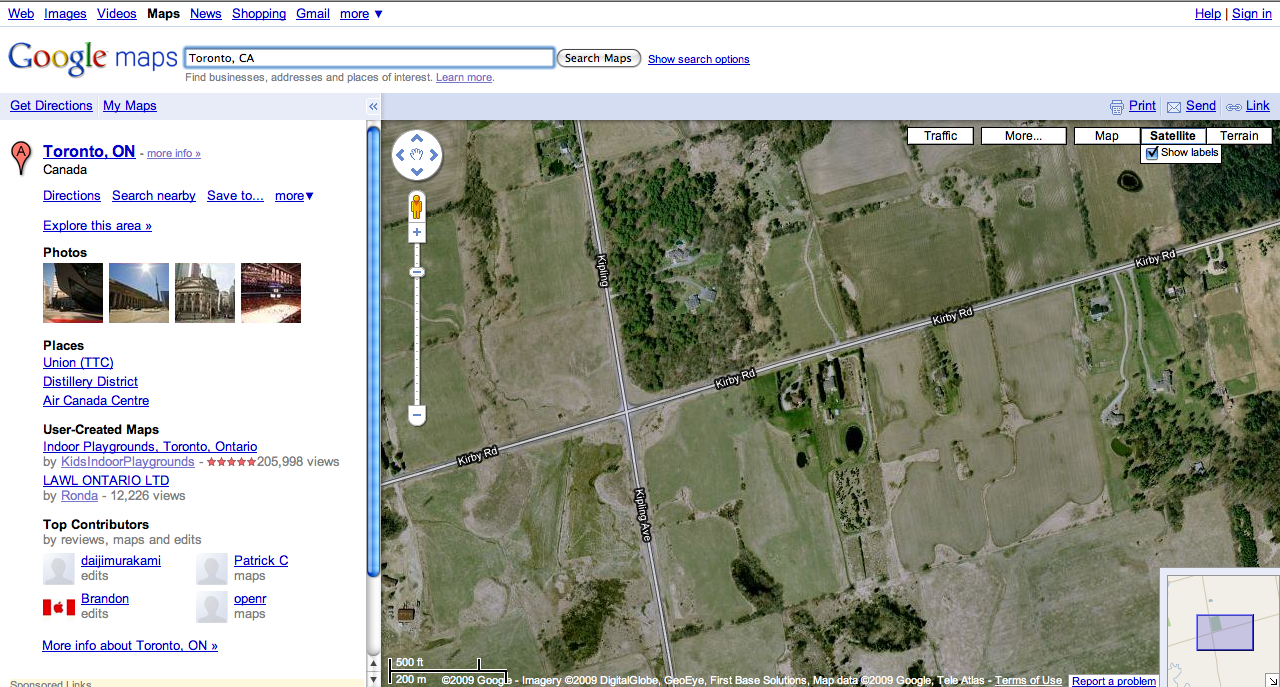 Google Street View was recently launched for 11 cities in Canada. The Canadian government has been very public about their apprehensions with this new technology. They have expressed their concern for the privacy of citizens and their homes.
Google has blurred all faces and license plates in order to ensure the privacy of any individual who may have been included in a photo. Google has explained the views are all taken from public streets, and do not violate anyone's privacy. Google has included links for reporting any concerns a person may have. Any concerns that are reported will be reviewed. If they are found to violate a persons privacy, they will be removed.
The Street View technology is available on iPhones. Simply enter in an address, and you will get a clear view of the building or landmark you are looking for. Street View uses images that are patched together from several different angles. The Street View, gives a user a 360 degree view of a particular street address. This application was first launched in the United States in 2007. It is currently available in 10 countries.
A few local residents are a little embarrassed about the pictures that were taken during the garbage workers strike. Several of the local parks were filled with garbage and those are the pictures that appear in the Street View. Mayors of these particular cities are hoping to increase tourism with this latest technology.
The Canadian cities that are included in the Street View thus far are as follows; Halifax, Toronto, Quebec City, Calgary, Montreal, Squamish, Whistler, Waterloo, and Ottawa Kitchener.
Take our FREE Online Assessment Today!
http://www.akcanada.com/facebookassessment.cfm
Socialize with Abrams & Krochak
AKCanada – http://www.akcanada.com
Facebook –  http://www.facebook.comAKCanada
YouTube –   http://www.youtube.com/abramskrochak
Twitter-       http://www.twitter.com/abramskrochak