Overview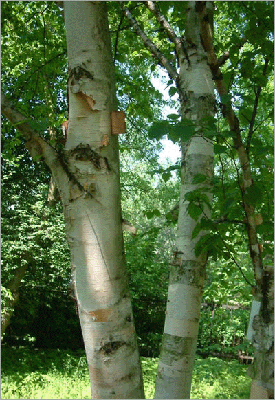 Paper birch, Saskatchewan's provincial tree
Saskatchewan has long been known as the "Bread Basket" of the World" . Its waving golden Wheatfield's, endless sky and diverse natural resources have made it a land of wide open spaces. For immigrants wishing to live in Canada, Saskatchewan, is an ideal location.
It is the middle province of Canada's three prairie provinces. It has an area of 651,900 km² (251,700 mi²) and a population of 1,114,170 (Saskatchewanians) as of December 2013. Most of its population lives in the southern half of the province. The largest city is Saskatoon with a population of 257,300, followed by the province's capital, Regina (population: 210,000). Other major cities (in order of size) include Prince Albert, Moose Jaw, Yorkton, Swift Current, and North Battleford. Historically, from 1872 to 1930 immigrants were attracted to Saskatchewan by the Homestead Act which granted a quarter section or 160 acres to homesteaders if they could 'prove' the land in three years. The Immigration pattern resulted in ethnic bloc settlements which include: British, French , German, Dutch, Scadinavian and Ukranian.
Ten largest municipalities by population
Municipality
2001
2006
2011
Saskatoon
196,861
202,340
222,189
Regina
178,225
179,246
193,100
Prince Albert
34,291
34,138
35,129
Moose Jaw
32,131
32,132
33,274
Yorkton
15,107
15,038
15,669
Swift Current
14,821
14,946
15,503
North Battleford
13,692
13,190
13,888
Estevan
10,242
10,084
11,054
Weyburn
9,534
9,433
10,484
Corman Park
8,043
8,349
8,354
This list does not include Lloydminster, which has a total population of 27,804 but straddles the Alberta–Saskatchewan border. As of 2011, 9,772 people lived on the Saskatchewan side, which would make it Saskatchewan's 10th largest municipality. All of the listed communities are considered cities by the province, with the exception of Corman Park, which is a rural municipality. Municipalities in the province with a population of 5,000 or more can receive official city status.
Geography & Immigration
Northern Saskatchewan is mostly covered by boreal forest except for The Lake Athabasca Sand Dunes, the largest active sand dunes in the world north of 58°, adjacent to the southern shore of Lake Athabasca. Southern Saskatchewan contains another area with sand dunes known as the "Great Sand Hills" covering over 300 square kilometers. The Cypress Hills, located in the southwestern corner of Saskatchewan and Killdeer Badlands (Grasslands National Park) are areas of the province that remained unglaciated during the last glaciation period. The province's highest point, 1,468 metres (4,816') is located in the Cypress Hills. The lowest point, 213 metres (700') is the shore of Lake Athabasca in the far north. The province has nine distinct drainage basins made up of various rivers and watersheds draining into the Arctic Ocean, Hudson Bay, and Gulf of Mexico.
Ethnic origins
Ethnic origin
Percent
German
28.6%
English
24.9%
Scottish
18.9%
Irish
14.5%
Canadian
18.8%
Ukrainian
13.5%
French
12.2%
First Nations
12.1%
Norwegian
6.9%
Polish
5.8%
Immigration Profile
Saskatchewan's booming economy is creating opportunities for employment and investment in all sectors of the province. But our province's most enticing feature is the rich quality of life Saskatchewan residents enjoy.
We have low housing costs and utility rates, which are complemented by the third lowest personal income tax rate in the country. People who move to Saskatchewan claim it is more than just a great place to work - it is an ideal place to call home. Through our provincial nominee program, we can help you through the Immigration process so that you can build your future in Saskatchewan.
The Saskatchewan, Community Partnerships and Settlement Unit works with immigrants, refugees, employers, service providers, and communities to ensure a positive Immigration experience for all parties. It designs and delivers programs and services such as language training, literacy training, employment services, and orientation services that assist newcomers in making a transition to work and to life in our communities.
Saskatchewan Industry
Percent
Sector
17.1
finance, insurance, real estate, leasing
13.0
mining, petroleum
11.9
education, health, social services
11.7
wholesale and retail trade
9.1
transportation, communications, utilities
7.7
manufacturing
6.8
agriculture, forestry, fishing, hunting
6.5
business services
5.8
government services
5.0
construction
5.3
other
Economy & Immigration
Saskatchewan's economy was historically primarily associated with agriculture. However, increasing diversification has resulted in agriculture, forestry, fishing, and hunting only making up 6.8% of the province's GDP. Saskatchewan grows a large portion of Canada's grain. Wheat is the most familiar crop and the one most often associated with the province (there are sheafs of wheat depicted on the coat of arms of Saskatchewan), but other grains like canola, flax, rye, oats, peas, lentils, canary seed, and barley are also produced. Beef cattle production in the province is only exceeded by Alberta. Mining is also a major industry in the province, with Saskatchewan being the world's largest exporter of potash and uranium. In the northern part of the province, forestry is also a significant industry.
Oil and natural gas production is also a very important part of Saskatchewan's economy, although the oil industry is larger. Among Canadian provinces, only Alberta exceeds Saskatchewan in overall oil production. Heavy crude is extracted in the Lloydminster-Kerrobert-Kindersley areas. Light crude is found in the Kindersley-Swift Current areas as well as the Weyburn-Estevan fields. Natural gas is found almost entirely in the western part of Saskatchewan, from the Primrose Lake area through Lloydminster, Unity, Kindersley, Leader, and around Maple Creek areas.
The Saskatchewan Immigrant Nominee Program (SINP) is designed to help business find skilled workers through Immigration to Canada, which operates under an agreement with the federal government. It can provide an alternate and quicker means of entry into Canada.
This program allows Saskatchewan to nominate applicants, who qualify under criteria established by the province, to the federal government for landed immigrant status.
The SINP offers:
The ability to select applicants whose skills and abilities best fit the province's needs
Consideration of Applications that may not qualify under federal Immigration criteria
Application processing times that are faster than other federal Immigration classes.
SINP eligibility criteria reflect the specific needs of Saskatchewan's labour market and economy. The SINP currently has seven categories for nomination: Skilled Workers, Family Members, Long Haul Truck Drivers, Health Professions, Entrepreneurs, Foreign Students, and Farmers.
Government
Saskatchewan has the same form of government as the other Canadian provinces with a Lieutenant-Governor (who is the representative of the Crown in Right of Saskatchewan), premier, and a unicameral legislature. The current premier of Saskatchewan is Brad Wall, who took office October 25, 2011.
Education & Immigration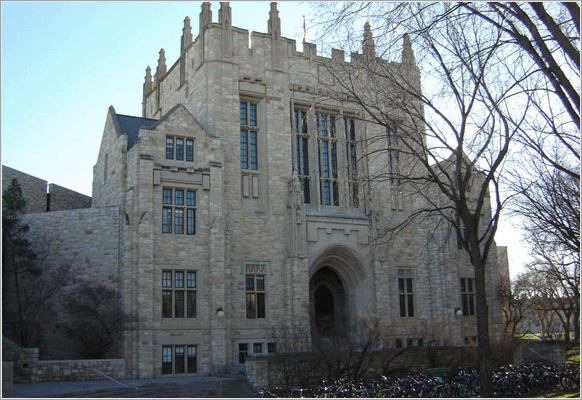 Thorvaldson building University of Saskatchewan
Those considering Immigration to Saskatchewan can take advantage of their world-class post secondary education institutions. Postsecondary education in Saskatchewan is delivered through two publicly funded universities and their federated and affiliated colleges; the Saskatchewan Institute of Applied Science and Technology (SIAST), with institutes in four locations; eight regional colleges that broker programs offered by the universities and SIAST to communities throughout the province; the Saskatchewan Indian Institute of Technologies; the Saskatchewan Apprenticeship and Trade Certification Commission (SATCC); and approximately 50 private vocational schools.
The University of Saskatchewan has one federated college - St. Thomas More College - and seven affiliates - St. Andrew's College, the Lutheran Theological Seminary, Central Pentecostal College, St. Peter's College, the College of Emmanuel and St. Chad, Briercrest College, and the Gabriel Dumont Institute of Native Studies and Applied Research.
The University of Regina has three federated colleges -- Campion College, Luther College, and First Nations University of Canada (formerly known as the Saskatchewan Indian Federated College) and two affiliates -- the Canadian Theological Seminary/Canadian Bible College and the Gabriel Dumont Institute of Native Studies and Applied Research.
Arts and culture
Museums and galleries
Mendel Art Gallery
Museums Association of Saskatchewan
Shurniak Art Gallery
MacKenzie Art Gallery
Royal Saskatchewan Museum
RCMP Academy, Depot Division which includes the RCMP Centennial Museum
Duck Lake Regional Interpretive Center
Artist-Run centres
AKA Gallery
PAVED Arts
The Gallery on Sherbrooke, Wolseley
Artists
Dr William Hobbs Prairie and Railways Painter.
Glen Scrimshaw
Joe Fafard