Luminato literary program focuses on Africa, Iran
March 10, 2010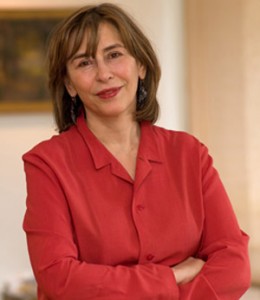 Toronto arts festival Luminato will focus on Africa in its literary program this year, bringing influential African writers, including Kenya's Ngugi wa Thiong'o.
Ngugi, who was exiled from his native land in 1977, has advocated for Africans writing in native languages and suggested rejecting European styles of writing in favour of a fresh approach.
In a discussion moderated by Toronto poet laureate Dionne Brand, Ngugi will discuss his ideas of cultural identity with Nigerian-Canadian author Carole Enahoro, Zimbabwe's Brian Chikwava and Kenyan playwright Binyavanga Wainaina.
Wainaina's play Shine Your Eye is included in The Africa Trilogy theatre event also planned for this year's Luminato, announced on Monday.
The literary lineup announced Tuesday also turns to the issue of personal freedom in Iran, which will be explored on stage in a new play by Toronto playwright Erika Batdorf, One Pure Longing.
Azar Nafisi, author of Reading Lolita in Tehran, about a circle of female students she tutored during a period when Iran imposed extreme restrictions on women's freedoms, will be in Toronto talking about the current political climate in Iran.
The program also includes separate readings by literary stars Ben Okri, author of The Famished Road, and Roddy Doyle, author of A Star Called Henry and The Woman Who Walked Into Doors.
Other Luminato literary programs:
Fiction in the Age of E-Books, a panel moderated by Atlantic deputy editor Scott Stossel.
Readings by Canadian-born New Zealander Eleanor Catton, author of The Rehearsal, and Saskatchewan-born author Michael Helm, author of Cities of Refuge.
Scene of the Crime, featuring readings by South African murder mystery author Deon Meyer and John Brady, author of A Long Hard Look.
East/West in Canadian Fiction, with Canadian authors Anosh Irani, Lorna Crozier, Lynn Coady and Michael Winter discussing how regional differences shape creative writing.
The festival runs June 11-20 in Toronto.
Take our FREE Online Assessment Today!
Socialize with Abrams & Krochak