Don't Look Now, But Canadian Jobs Might Actually Be Booming
September 7, 2016
Yesterday, The Huffington Post Canada published an interesting article, written by Daniel Tencer, regarding the Canadian job market.  Considering how many inquiries our law firm receives on a daily basis about the Canadian job market and job prospects for new immigrants to this country, we thought this article was worthy of sharing with you and have reproduced its contents, below.
***
For those of you worried about all the bad news coming out recently about Canada's job market, here's a rare bit of good news: Those negative numbers might just be wrong.
Statistics Canada's closely-watched labour force survey (LFS) has depressed job-seekers almost every month this year, but an alternate measure of jobs from the agency suggests the job market is actually doing very nicely, thank you very much.
StatsCan's survey of payroll employment, earnings and hours (SEPH) found Canada added a whopping 52,700 jobs in June of this year, the latest month for which data is available in the SEPH. The earlier labour force survey had declared that Canada had lost 38,000 full-time jobs that month, excluding self-employment.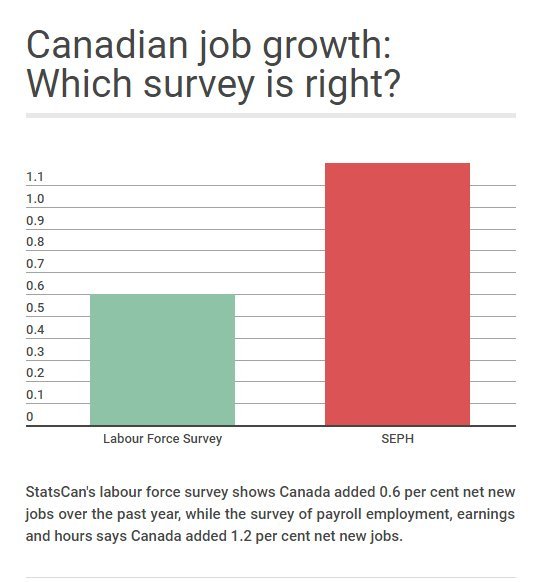 Media tend not to report on the (currently more positive) SEPH survey, because it comes out some six weeks later than the LFS, and the two often reflect similar trends. But right now the two job-market measures paint a picture of the past year that are like night and day.
The labour force survey found Canada has added a measly 0.6 per cent net new jobs over the past year, not enough to keep up with population growth of about 1.1 per cent. But the SEPH begs to differ: It says Canada added 1.2 per cent new jobs over the past year, more than population growth.
So … which one's right?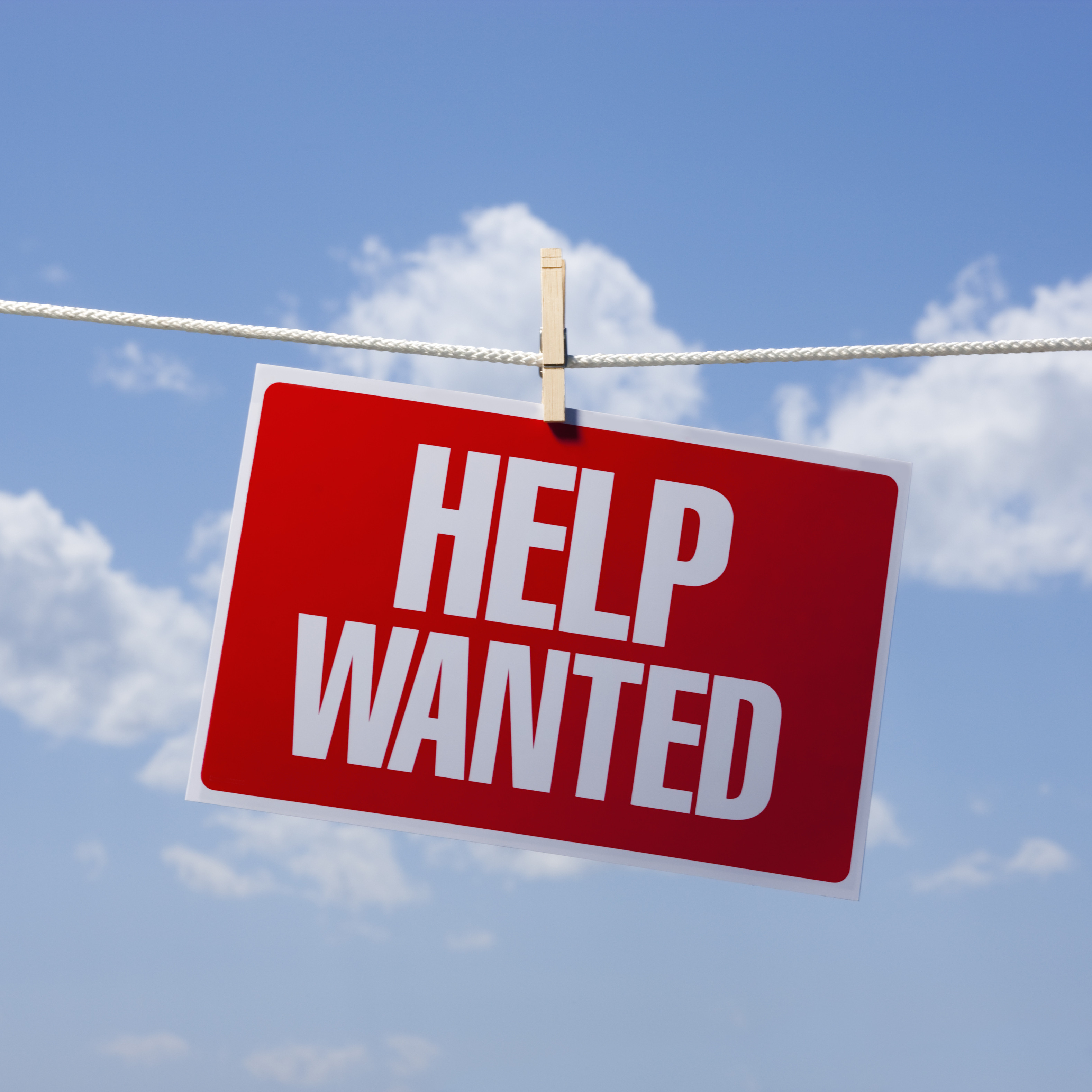 (Photo: Mike Kemp via Getty Images)
"The truth is often somewhere in between," wrote Bank of Montreal senior economist Benjamin Reitzes in a recent client note.
He noted that the large discrepancy between the two job measures "is not all that uncommon historically."
That's at least in part because these two surveys are just that — surveys, which have a margin of error.
In the case of the headline-grabbing labour force survey, that margin is 53,400 jobs, 19 times out of 20. So when the LFS says that Canada added 10,000 jobs, it means Canada may have added as many as 63,400 jobs, or it may have lost as many as 43,400 jobs. And one time out of 20, it's not even that accurate.
Ouch. That's pretty much why the experts tell you not to put too much stock in the monthly numbers — they really don't mean much. It's the cumulative numbers over months and years that paint a more accurate picture.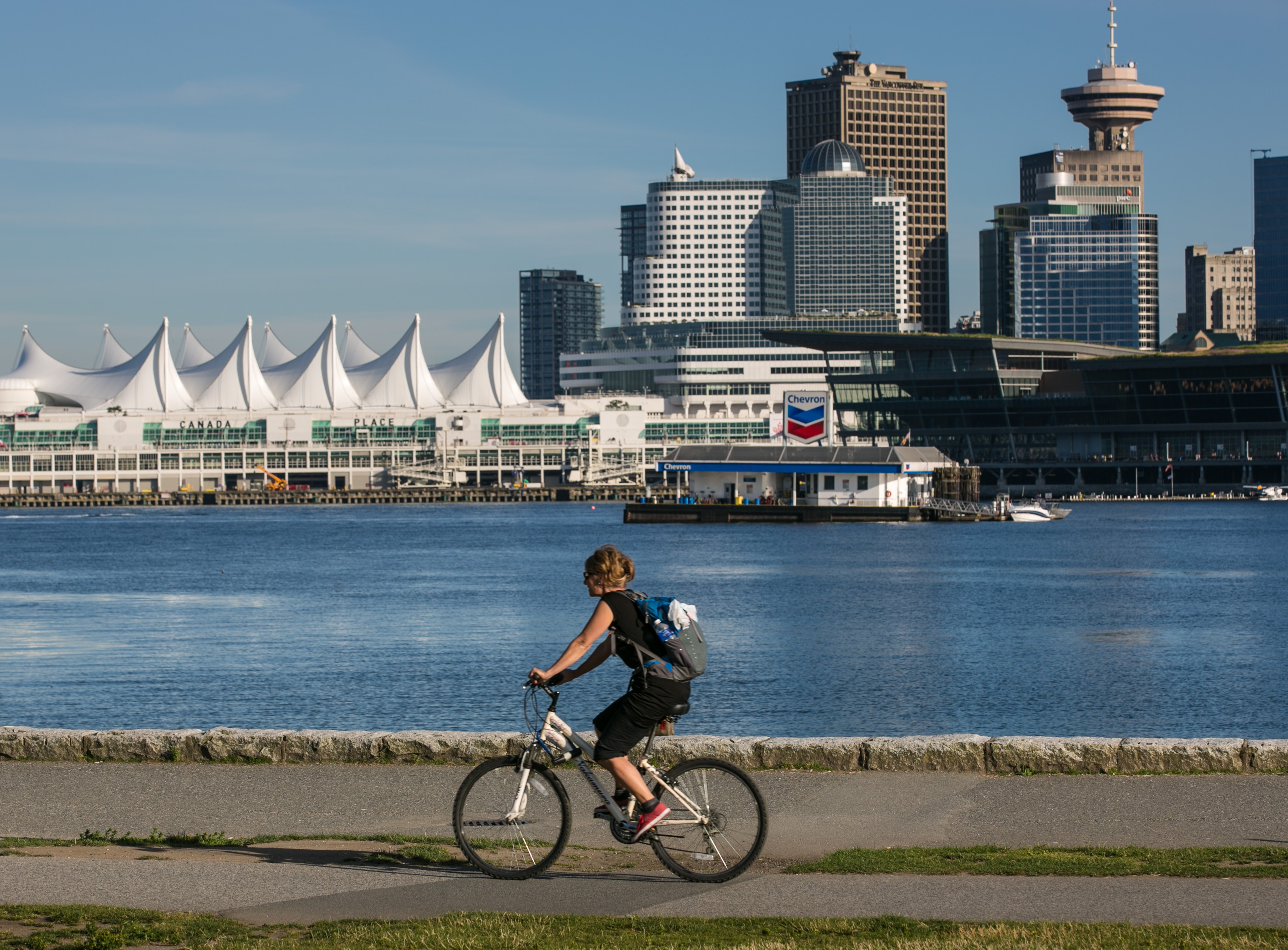 The Stanley Park seawall in Vancouver. British Columbia is Canada's job-creation winner this year. (Photo: George Rose/Getty Images)
On a regional basis, StatsCan's two measures paint a more similar picture. They both show Alberta is Canada's weak spot for jobs right now, with the total number of jobs in the province falling three per cent in the past year, or 2.2 per cent, depending on which survey you believe.
And Ontario and British Columbia are still the winners, regardless of the survey you're looking at.
B.C. is the hands-down jobs champion, adding 2.9 per cent new jobs, or 3.1 per cent new jobs, depending on the survey. Ontario takes the silver medal, adding 0.9 per cent new jobs in the labour force survey, and 2.3 per cent new jobs in the alternate SEPH.
So don't panic about Canada's job situation just yet. When it comes to unemployment data, sometimes the numbers are little more than a shot in the dark.