Toronto wins 2015 Pan Am Games
November 16, 2009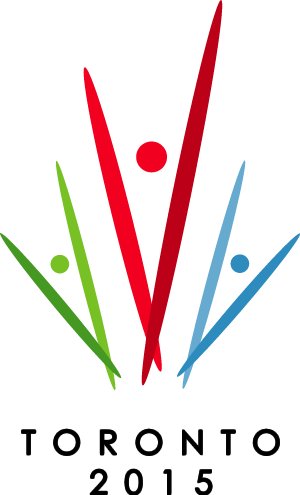 Finally, Toronto is a winner, awarded the 2015 Pan Am Games on a first-ballot vote Friday.
The victory seems all the more sweet since the city and region have lost two Olympic bids, two Commonwealth Games bids in Hamilton and couldn't even get a bid for the world expo off the ground.
"Our commitment, our pledge, our undertaking, our promise is to provide you with the best Pan Am Games ever," Premier Dalton McGuinty told delegates assembled for the announcement.
"It's an exciting time for so many of us here."
Although Toronto's bid backers arrived in Mexico this week both hopeful and optimistic, arguing the city had the best technical bid, organizers were reluctant to talk about a win – fearing it might jinx our chances.
Organizers took nothing for granted from offering Canadian treats like ice cream to voting delegates of the Pan American Sports Organization to running rehearsal after rehearsal for the final presentation.
And Toronto put on an upbeat, glitzy show that opened with athletes – gymnasts, volleyball players and a tennis player – bouncing into the hotel ballroom, followed by the 60-person strong delegation led by McGuinty.
Interspersed throughout the hour-long presentation were videos from athletes across the Western hemisphere emphasizing the benefits of Toronto including the world's fastest man, Jamaica's Usain Bolt, who was in town last summer.
The final video was a moving tale of what might be – youngsters from across the Americas and Caribbean – training and growing up to compete in Toronto in 2015.
Toronto's presentation drew much applause – unlike Bogota's and Lima's which were more formal and featured wrap-up speeches from both their presidents – Colombia's Alvaro Uribe and Peru's Alan Garcia.
Politicians who spoke for Toronto's bid – which is actually a southern Ontario bid stretching from St. Catharines to Oshawa to Barrie – included McGuinty, Mayor David Miller and federal sports minister Gary Lunn.
The $2.4 billion bid – which includes $1 billion for the athletes village in the West Donlands that will include a component of affordable housing after the games – include funding commitments from Ottawa, Queen's Park and participating municipalities. Ontario is promising to cover any deficits.
The two-week games, held every four years, and open to athletes from across the Americas and the Caribbean, will bring badly needed sports infrastructure to the region.
Toronto will get a new aquatics centre with two 50-metre pools and a separate diving tank plus a high-performance sports training facility at the U of T's Scarborough campus.
Hamilton is a big winner with a new track and field stadium that will be used by the Tiger-Cats and a new indoor velodrome.
But bid chair David Peterson always insisted the games were about much more than just sport.
Winning the games helps Toronto shed its "loser mentality," but the games give governments a firm deadline to complete promised projects including transit improvements like the rail link to the Pearson airport.
Lima played the sentimental card – arguing that Peru had never hosted before, and Canada has already had the games twice before in Winnipeg in 1967 and 1999, so it was their turn. Some delegates reportedly said Lima's organizers were pulling hard on the heart strings.
But in the end, it may have been problems with the 2011 games in Guadalajara that helped put Toronto over the edge. Construction has not even begun on some of the venues, especially the all-important athletes' village, and organizers were ordered this week to put up a multi-million dollar performance bond to ensure work gets under way.
SOCIALIZE with Abrams & Krochak